Northern construction firm Esh Group has acquired both Border Holdings and Border Construction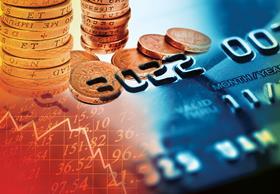 Esh Group said the new subsidiary would be known as Esh Border Construction and would continue to carry out work in Cumbria and the Scottish Borders.
Esh Group, which turns over £200m and directly employs nearly 1,000 people, currently has offices in Durham, Cramlington, Leeds and Kendal and carries out construction work throughout the North of England.
Border Construction has 143 employees and has over the last few years worked on projects across a range of sectors including education, health, public buildings, social housing and commercial build.
Brian Manning, chief executive of Esh Group, said: " "We have built up a good business out of our Kendal office over the last four years and this acquisition gives us the opportunity to cement our position in both Cumbria and Scotland where Border has considerable turnover.
Peter Conway, managing director of Border Construction, said: "This is a good fit for Border Construction and an opportunity to move the business forward.
"Esh Group has a very good reputation for business building and this deal will bring financial stability with it."