Clare will join Grainger as its new chairman next month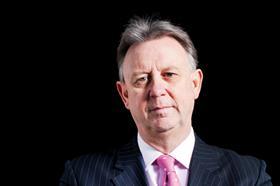 Housebuilder Barratt's former chief executive Mark Clare is joining developer Grainger as its new chairman.
Clare will replace Baroness Ford, who has decided to retire after two years in the role and nine years on Grainger's board. He will assume his role at Grainger next month.
He served as chief executive at Barratt between 2006 and 2015 and is a former trustee of the BRE and the UK Green Building Council.
Clare is currently the senior independent director of both United Utilities Group and bookmakers Ladbrokes Coral Group and a non-executive director of marinas operator Premier Marinas Holdings.
Last year Clare also invested in energy efficiency consultant Enhabit and joined the firm's board to help grow the business, as reported by Building.
Helen Gordon, chief executive of Grainger, said: "We would like to thank Margaret for her significant contribution over the past nine years. She has been instrumental in identifying the need for a step change in the Group's strategic direction and has supported the new team in delivering it.
"The group is being transformed into a Private Rented Sector investment business with a sustainable and visible income stream from well-run private rented residential homes, and is in a strong position to continue to deliver on its growth strategy and enhance shareholder returns."
Margaret Ford, chairman of Grainger added: "Mark is an enormously experienced and respected business leader with a strong record in the residential sector. He will bring great leadership, integrity and knowledge to the role, supporting Grainger's continued strategic transformation to deliver improved shareholder returns."
Grainger has also announced that Justin Read will also be joining its board as a non-executive director.
Read was group finance director of SEGRO from August 2011 to December 2016. Prior to this he was group finance director at Speedy Hire and held a variety of roles at Hanson, including deputy finance director, managing director of Hanson Continental Europe, head of corporate development, head of risk management and group treasurer.