QS firm set up by former partners will focus on cost consultancy work for residential, commercial and London schemes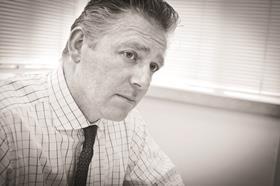 Five former partners with over 100 years' combined experience at consultant Davis Langdon, now owned by Aecom, will next week set up a new QS designed to recreate the original "spirit" of their former firm.
The firm, to be called Core Five, will focus on cost consultancy work for residential, commercial and London schemes, as well as offering expertise in Danish work.
As revealed by Building in April, the former partners include Davis Langdon's former head of offices, James Clark; former head of London, Gerard Cook; and former head of corporate real estate Barry Hayden. In addition the firm will include Chris Amesbury, former head of private residential and Stephen Pickersgill, former head of Denmark.
The five will be joint partners in the new business, which will be incorporated today (18 May) after the ending of non-compete clauses following their departures from Davis Langdon. All either resigned or took voluntary redundancy in the 18 months following the £204m takeover of the firm by US giant Aecom in 2010.
Clark said the business will offer cost management and associated services such as procurement advice and risk management in the partners' core areas of expertise. "The independence and excellence of service will be the foundation of everything we do," he said.
Cook said the business will look to take on the ethos of the firm before it changed names from Davis Langdon Everest to Davis Langdon in 2004. He said: "If you take it back to the old days of Davis Langdon Everest, it was a firm respected for having bright ideas, being innovative and coming up with solutions. It
was why we had relationships with all of the signature architects.
"We'll find our own way but what we think is right is heavily shaped by that experience."
Cook said clients could expect to get more access to senior staff than at bigger consultancies where services were more "commodified" and often delivered by more junior staff.
The move is the latest example of the reaction against increasing consolidation in the consultancy sector, where bigger engineering-led firms are competing to offer the widest possible range of services to global clients.
The five partners have worked with Land Securities, Derwent London, St George, Barclays and Stanhope among others, but as yet the business has no customers. Clark said the aim was to grow the business to be ten-strong within 12 months, and 50 strong within six years.
… And former Aecom bosses branch out
A new building services design consultancy has been launched by four former directors of Aecom.
Scotch Partners was launched by Steve Campbell, Chris Carter, Steve Hodkinson and Neal Simmonds last month.
Each of the founders were formerly part of Aecom's mechanical and electrical design team and each has more than 20 years' experience in the sector.
Scotch Partners is an employee-owned practice and said in a statement it had expertise in sustainability and in building strong client relationships.
Cambell said: "The firm is well funded, and has been able to make a strong professional launch into the market.