Boris Johnson appoints Conservative MP Greg Barker to lead London Sustainable Development Commission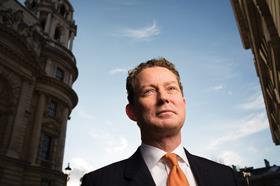 Boris Johnson has appointed former Conservative energy minister and architect of the Green Deal Greg Barker to head up the London Sustainable Development Commission.
Barker will chair the commission, which advises the Mayor of London on how to make the capital a highly sustainable world city.
His role will be to oversee the work of the commission as it works on ways to increase the growth of low carbon industries in the city.
Johnson also appointed Paul Turner, sustainable business director for Lloyds Banking Group, as Barker's deputy.
Other members of the commission include the chief executive of the New Forest National Park, Skanska UK's procurement director and WSP's head of sustainability.
Barker said he was "delighted" to take up his new role.
He added: "The Commission has a vital role to play in securing London's sustainable economic future.
"Under my leadership we will be working hard to advise on putting plans and policies in place to unlock the jobs and investment potential in our green economy, embed sustainability in the Mayor's long term economic plan and ensure London is at the cutting edge for global green innovation."
The Mayor of London has also invited Barker to join a new Infrastructure Delivery Board, which is set to play a key role in delivering the Mayor's infrastructure plans for the city.
The members of that board include the bosses of Thames Water, Network Rail and National Grid among others.
As a minister Barker was responsible for the introduction of the government's flagship Green Deal, which he was instrumental in formulating while in opposition.
But the Green Deal has failed to attract customers and in August a committee of MPs branded the scheme "flawed".
Barker resigned from his post as energy minister in July this year amid a ministerial reshuffle and confirmed that he would not be standing for re-election in 2015.
Barker was appointed as David Cameron's climate change envoy in September.