Work on grade II listed building will cost £15m
Faithful + Gould has been chosen to oversee the £15m conversion of Leeds Methodist Church into a hotel.
The grade II-listed temple (pictured) on Oxford Place, next to Leeds Town Hall, will become a 70-bed, four-star hotel with a restaurant and meeting venue.
The scheme is part of the church's ambition to become an "ethical" hotelier, using local suppliers wherever possible and providing rooms for those with access difficulties.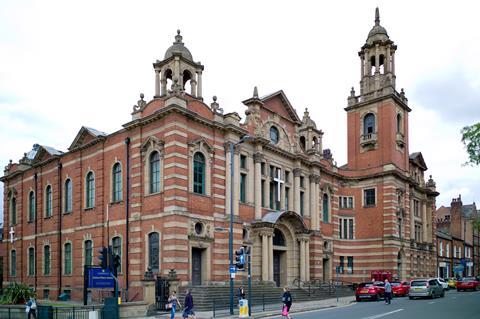 F+G is the project manager and principal designer for the scheme, with Pearce Bottomly Architects overseeing external work and HLM Architects planning interiors.
Although much of the grade II-listed exterior will remain unchanged, some of the garden frontage will change considerably under the plans, which have already been approved by the local council.
F+G is also joined on the job by QS Rex Procter & Partners, M&E consultant Ramboll and structural engineer Mason Clark.
Work will start next May, with the hotel due to open in November 2021.