Building Live: Author of hard-hitting report into construction says clients need to demand more from contractors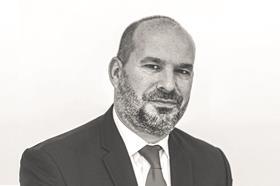 Mark Farmer, the author of the hard-hitting Farmer Review into the future of the construction industry, has told clients they must up their game and demand more from the sector if it is to ever change.
During a panel debate on making the industry more productive at Building Live, Farmer said clients and their consultants needed to alter what they asked for from contractors if the changes outlined in his 'Modernise or Die' report are to be delivered.
Farmer said: "It's not just about productivity, it's about predictability. It all starts with culture and behaviour. Unless clients and their advisors change what they ask of the industry, it's difficult for the industry to change itself."
Farmer, the chief executive of consultant Cast, was asked earlier this year by the Construction Leadership Council (CLC) to look at what the industry needs to do to become more efficient and how to recruit more people into it.
He said the Construction Leadership Council - which is joint chaired by Crossrail chief executive Andrew Wolstenholme and Jesse Norman MP - was the "best option" to be the voice of the industry and to be the "main conduit" to the government. He added that government policy was also key in "setting the right environment" for the construction industry.