Subcontractor killed on refurbishment of Land Securities tower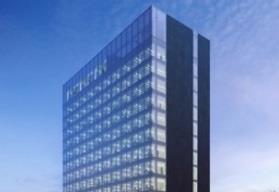 A construction worker has been killed on Wates' refurbishment of 20 Eastbourne Terrace tower in Paddington, central London.
The worker, who was working for one of Wates' subcontractors, was killed when a glass panel fell on him whilst he was working at roof height in the building.
Wates said the glass panel did not fall from the building.
Wates and client Land Securities have confirmed the death. A spokesperson for the HSE said: "We are aware and are making enquiries."
The 18-storey tower next to Paddington Station is being refurbished into Grade A office accommodation.
A spokesperson for Wates Group said: "It is with regret that we can confirm that there was a fatality on site at 20 Eastbourne Terrace on Friday afternoon involving an operative from a subcontractor. Our thoughts are with the family at this extremely sad time.
"A full investigation has been launched and we are cooperating fully with the authorities to establish the circumstances surrounding this tragic incident."
A spokesperson for Land Securities said: "We are deeply saddened to learn that a contractor has died in an accident at one of our development sites. We are working closely with the contractors and relevant authorities to investigate the cause of this tragic accident and we have suspended work on site until further notice. Our thoughts are with the individual's family and friends at this very sad time."