New learning and teaching centre will be built using modular technology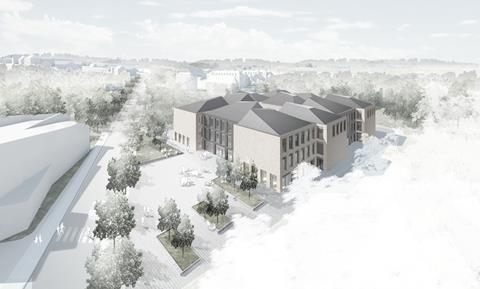 Durham County Council has approved a planning application by FaulknerBrowns Architects, on behalf of Durham University, for a new Centre for Teaching and Learning.
The new building, with views of Durham Cathedral, will host a wide range of learning environments and technologies, including new classrooms, lecture theatres, teaching rooms, education laboratories, student learning zones and catering facilities.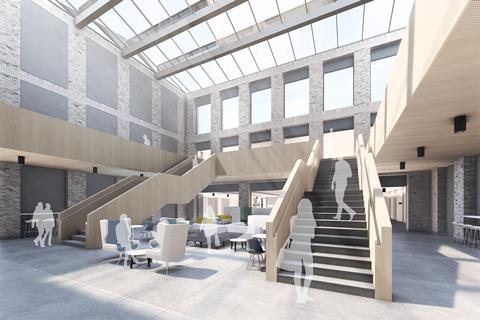 The architects said the design for the building had been carefully considered to respond to the scale and character of architecturally or historically important buildings close to the site.
It will be built using modular technology, consisting of 12 blocks of equal size and scale, the firm added.
Andrew Kane, partner at FaulknerBrowns, said: "With a diverse range of world class environments, the Lower Mountjoy Centre will provide an exciting new venue to enhance the teaching and learning experience at Durham University."