Industry leaders prepare for potential hiatus in the event of a hung parliament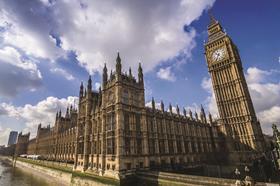 Construction industry leaders were braced for a potential hiatus in construction work going into today's general election.
As Building went to press on Wednesday, polls still suggested there would be a hung parliament after the election with no party able to command a majority.
Ahead of polling day, industry leaders told Building they feared it was likely there would be protracted negotiations between the political parties, resulting in delays in investment and delivery of construction and infrastructure projects.
This week, economists at Markit/CIPS warned fears over the election were already translating into a slowdown in construction activity, with growth in the sector sliding to its slowest rate in 22 months last month.
Noble Francis, economics director at the Construction Products Association, said protracted coalition talks could drag down construction output next year. He said: "There could be a significant hiatus in contract awards and capital investment or financial lending which could have an adverse impact on construction output from 2016."
Jeremy Blackburn, head of policy and parliamentary affairs at RICS, said the concern was less about a specific party winning and more about a clear outcome. He said: "It's about the uncertainty and instability that could continue for construction and infrastructure if we don't get a new set of ministers into office with a remit to keep projects and procurement moving."
Brian Berry, chief executive of the Federation of Master Builders, said the uncertainty could impact SMEs. He said: "For small builders, it is the uncertainty around the election which means people will be less inclined to spend on building. This is the worst case scenario as it means the work will dry up and people will lose their jobs."