Blatter resignation leads to concern among firms doing 2022 work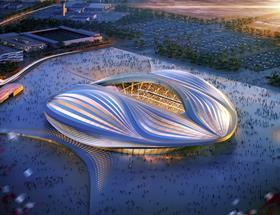 UK construction firms working in Qatar have voiced concerns about whether the development work for the 2022 World Cup will continue after Sepp Blatter announced his shock decision to resign as president of Fifa on Tuesday.
Blatter called a surprise press conference on Tuesday to announce his resignation, after reports emerged that he is under investigation in the US as part of the inquiry into corruption at world football's governing body.
His resignation reopens questions into the decision to award Qatar the 2022 World Cup.
One director of a UK consultancy firm working on World Cup projects in Qatar told Building there is "certainly a concern" that Blatter's decision could see the bidding process for the 2022 tournament re-opened, and said the mood among UK construction firms in the country regarding the situation is "one of interest".
He added, however, that UK firms are not taking any threat of Qatar losing the World Cup overly seriously and said: "Based on what I've seen from Fifa, Uefa and so on, you'd have to get rid of a lot of people before something actually changes".
Another source told Building that UK construction workers in Qatar are questioning whether Blatter's resignation will mean the competition will be pulled from the country, but said it could take "a week to 10 days" before the situation changes as Qatar digests the news.
A third source said: "There will be lots of companies who are involved in the Middle East and Russia who are concerned about the situation."