Watchdog to investigate the accounts audited by Big Four firm Deloitte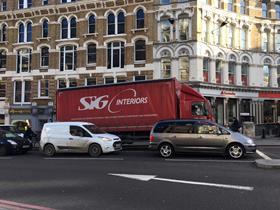 The accounts of construction products supplier SIG are under investigation by the Financial Reporting Council.
The City watchdog said it had launched a probe into the audit of SIG's accounts over a two year period.
In a statement it said: "The Financial Reporting Council (FRC) has commenced an investigation into the audit by Deloitte LLP of the financial statements of SIG plc for the years ended 31 December 2015 and 2016.
"The investigation will be conducted under the Audit Enforcement Procedure (AEP) and will focus on the audit of cash and supplier rebates.
"The FRC has delegated the investigation to the Institute of Chartered Accountants in England and Wales, which is Deloitte's Recognised Supervisory Body, in accordance with the AEP."
In February, SIG admitted profit booked in the last 18 months could have been inflated by more than £6m following a probe into accounting regularities which has saw the firm suspend a number of employees.
The FTSE 250 firm, which provides insulation and roofing to sites up and down the country, said it had asked its external auditor Deloitte and brought in KPMG to look into the allegations following claims made by a whistleblower at SIG Distribution – its insulation and interiors business.
SIG said the investigation had found that up to £3.7m of profit in 2016 had been overstated with a further £400,000 overstatement relating to the years before 2016.
And it added that profit for the six months to June 2017 had been overstated by up to £2.5m.
In an update accompanying its latest results in March - which saw turnover in the year to 31 December 2017 flat at £2.9bn with pre-tax losses more than halving from £110m to £51m and underlying pre-tax profit up 4% to £79m - SIG said KPMG had completed its review at SIG Distribution "which has identified no further material accounting cause for concern".
Heads still rolled however, with a number of employees "leaving the business following disciplinary investigations into the circumstances". SIG added: "The historical overstatements have been thoroughly investigated and reported and we have moved swiftly and decisively to address these serious matters."