Firm sets aside £164m to cover remedial work
Housebuilder Redrow has reported a sharp drop in pre-tax profit as it deals with the impact of costs related to fire safety repairs to previously built apartment blocks.
The firm reported a statutory pre-tax profit of £246m for the 53 weeks to 3 July, down 22% on the £314m reported in the previous year, after taking an exceptional charge of £164m related to fire safety works.
The profit came on revenue of £2.14bn, up 10% on the previous year, and topping the pre-covid 2019 level of £2.11bn for the first time. However, legal completions in the year, of 5,715, remain below the pre-covid figure for the firm, of 6,443, given its high-profile exit from the London market in the intervening period.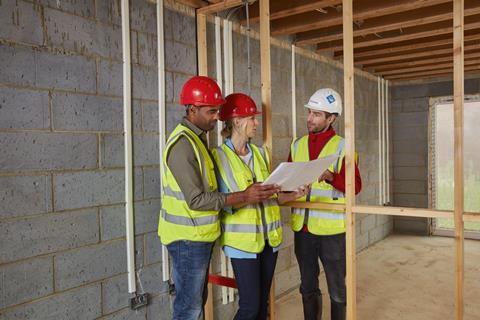 Redrow said its underlying profit, ignoring exceptional items, grew by 31% in the year. The figures ape a similar story from the UK's biggest housebuilder Barratt, which last week saw its profits slump due to fire safety costs despite revenue growth and sharp improvement in underlying profit.
Like Barratt, Redrow also said housing market demand had reduced in recent trading since the year end, with chair Richard Akers saying it had "moderated" and "returned to historically average levels".
In response, he said, Redrow had prepared a "medium term plan" which he did not detail but said would "support our continued growth". The firm did not say what the number of sales per site per week had been in the first 10 weeks of the new financial year but said revenue per outlet per week was around £296k, compared to £294k in the same period last year.
This implies a drop in sales rate, as Redrow elsewhere said it had seen a 12% increase in the average reservation cost of a new home on its sites. Redrow said it had an opening forward order book of £1.4bn.
The firm said build cost inflation in the 2022 financial year had run at around 10% but that material availability was now improving and it expected prices to "moderate".
Group chief executive Matthew Pratt said that an "overly bureaucratic" planning system continued to be a significant constraint on house builders. He added: "There are not enough council planning officers and the process continues to be beset with delays. This is further exacerbated by the water neutrality and nutrient neutrality issues."
He added that the recent changes of housing ministers were "unhelpful" given the rapid regulatory shifts experienced by the sector.