Firm shells out another £20m to deal with issue
Bellway has reported a drop in pre-tax profit for the first half of its financial year after being forced to write-off another £20m for fire safety repairs to existing homes.
Pre-tax profit at the housebuilder fell by 4% to £280m despite strong trading in the six months to 31 January as the housing market surged back to life following the spring lockdown last year.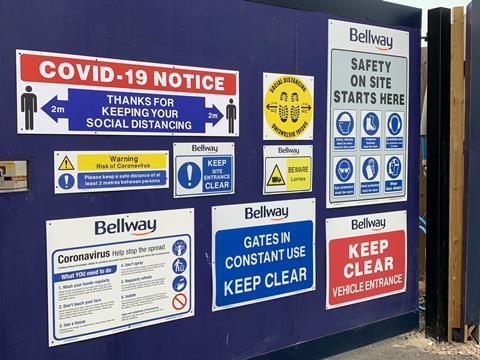 The firm said revenue for the period jumped 11% compared with the previous, pre-covid-19 period, with sales of £1.72bn.
It built 5,656 homes in the half year, a record for the group but said that completion rates will fall in the second half, putting it on course to build around 10,000 units in the 12 months to the end of July.
This is slightly above the 9,800 units it said in February that it expected to build this year.
This would be an increase of around a third on the covid-hit figure of 7,522 completions last year, but is still 8% down on the pre-covid 2019 figure.
The firm's operating margin slipped back in the period, which it blamed on additional covid-related site costs and construction inflation. But, given the rise in volume, the firm's operating profit remained marginally ahead of the 2020 figure.
But the need to write off £20.2m related to necessary remediation work on 24 blocks previously built by Bellway forced the ultimate pre-tax profit down on the previous year.
Bellway said the provision for build defects which have emerged in the light of the failing exposed by the Grenfell Tower fire took the total spent by the company on fixing existing blocks since 2017 to £131m.