The incident occurred in 2015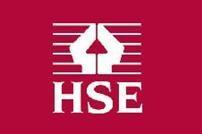 Two companies that have gone under have been fined £1m a piece after being found guilty of health and safety breaches following the death of a worker more than two years ago
Manchester-based RK Civil Engineers and Sheffield heating firm RK District Heating have been sentenced for safety breaches after 36-year-old David Beresford was crushed to death in 2015.
But according to records held at Companies House, RK Civil Engineers went into administration in June 2016 and RK District Heating was voluntarily wound up in March last year.
Sheffield crown court heard Beresford, who was employed by the engineering firm, was working at the EON Renewable Energy Plant in Sheffield at the time.
On 10 December, 2015, Beresford was one of two workers unloading large heating pipes from a trailer to place them into stillage containers at the site.
The pipes were being lifted and moved using an excavator and were incorrectly stacked above the top edge of the conatiners.
During the positioning of the pipes, two rolled off and fell into a gap between two containers.
Beresford was standing within the gap and the second pipe fell onto him. Each pipe weighed about 840kg.
HSE inspector Mark Welsh said: "This was a wholly avoidable incident, caused by the failure of both companies to follow safe systems of work, and a failure to identify the risks.
"This tragic incident led to the avoidable death of a young man. There was a lack of planning for the work carried out and, as a result, inadequate controls put in place."
The two firms have also been told to pay costs of close to £16,000.