Construction of 465ha London Resort project could start next year
Firms have been called to register their interest with the developer building the £3.5bn London Resort theme park in Kent.
The 465ha project earmarked for a site on the Swanscombe peninsula is being led by London Resort Company Holdings, which is owned by the Kuwaiti European Holding Company Group.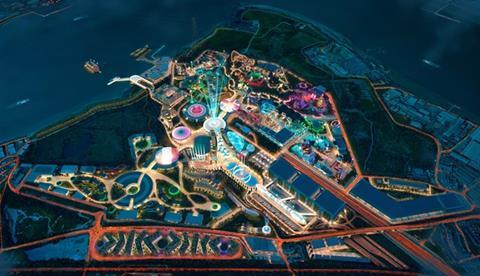 The developer has asked firms from across the construction supply chain to provide details about their business so they can be kept up to date with tender opportunities relevant to them.
Along with the theme park, the new tourist destination is expected to include sporting facilities, an entertainment street, a staff training academy and around 5,000 hotel rooms.
It was the first commercial scheme to be accepted by the government as a nationally significant infrastructure project, which means that it will require a development consent order (DCO).
The project is currently in the process of applying for the DCO and said it expected construction to start next year if it is granted, with the park opening to visitors in 2024.