Spending Review 2015: Levy set at 0.5% of employer's pay bill - but allowance means less than 2% of employers will pay it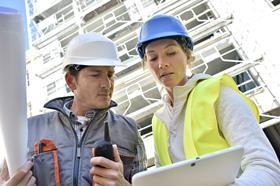 Chancellor George Osborne has set out detailed plans for the government's apprenticeship levy, which will raise £3bn by 2020 to fund three million apprenticeships.
The levy will be set at 0.5% of an employer's pay bill, paid through PAYE, and will come into force in April 2017, the chancellor said in his Spending Review announcement.
Employers will receive an allowance of £15,000 to offset against the levy payment, meaning only employers with a pay bill in excess of £3m will have to pay it - less than 2% of UK employers. Those employers that do not pay the levy will be able to access government support for apprenticeships.
Osborne said the policy would "raise the skills" of the nation and "address one of the enduring weaknesses of the UK economy".
The government will also establish a new independent employer-led body to advise on the level of levy funding each apprenticeship should receive - funding caps will be signifi cantly higher for programmes which have high 0costs and are of high quality - as well as setting apprenticeship standards and ensuring quality.
Key providers, such as colleges that currently receive around a third of apprenticeship spending, will benefi t from the signifi cant increase in apprenticeship funding of almost £900m by 2020, according to the Spending Review.
The planned new apprenticeship levy has cast doubt on the future role of the industry's existing training body, the Construction Industry Training Board (CITB), which is funded by its own statutory levy on employers.
CITB chairman James Wates said Osborne's levy announcement would create a "challenging environment for CITB" but the organisation would continue to support industry and work with government to ensure the best possible outcome.