Developer Peel Group wins planning for Glenn Howells Architects-designed college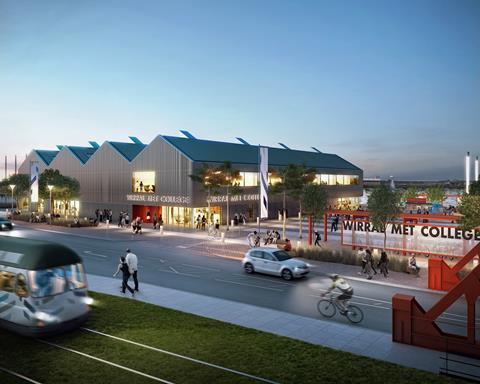 Developer Peel Group has been granted planning permission for the first new-build structure at its massive regeneration of Birkenhead's derelict docks.
Wirral council planning officers have approved its proposals for a 3,500sq m built environment, skills and enterprise centre for Wirral Met College.
The Glenn Howells Architects-designed building will train local people in the skills needed for the wider £4.5bn development, which includes a 230,000sq m international trade centre and new residential districts with up to 13,000 homes.
Peel project director Richard Mawdsley said work on site had focused on site preparation, remediation and infrastructure since the company received outline planning permission for the project.
"Old dock sites tend to have their fair share of issues in the ground and the Homes and Communities Agency's support to this element of development has been essential," he said.
"Wirral Met College will be the first new building."
This story first appeared on Building Design.