Architects compete to design £22m extension to the Institute of Immunity, Infection and Transplantation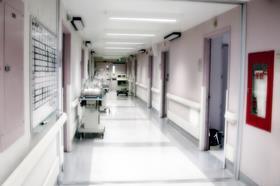 Five architects have been shortlisted to design the £22m research centre at the London Free Hospital.
Architects HOK, NBBJ, Hopkins, IBI Nightingale and Devereux have been shortlisted for the job with a final appointment expected to be made next month.
The new building for the Institute of Immunity, Infection and Transplantation will include 3,500sq m of research space for staff focused on developing a range of treatments for cancer, HIV and a variety of rare diseases.
The research centre is a joint-venture between the hospital and University College London and a planning application is due to be submitted in early 2014.
A spokesperson for the Royal Free Hospital, said the hospital was "really excited about the new opportunities for research and treatment that it will offer patients, doctors and scientists".
She added: "The building will be a centre for medical research into immunity and transplantation.
"It will have a wide range of laboratory facilities including category three laboratories, which allow scientists to investigate all types of infections such as HIV.
"The new building will also have a patient and visitor hotel as well as a new patient car park and office space."