Four-year framework to be awarded by the end of June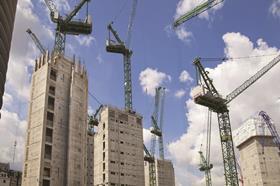 Five have made the shortlist for Scape's £350m consultancy framework.
The list is understood to include Mace, Turner & Townsend and joint ventures from Gleeds, Pick Everard and Aecom; Faithful & Gould, Arcadis, Bilfinger GVA and Grant Thornton.
Those shortlisted for the four-year Built Environment Consultancy Services (BECS) framework are expected to submit tenders by the end of April with the contract due to be awarded by the end of June.
The framework will be open for use by all public sector clients and will cover project management, quantity surveying, architecture, engineering services and strategic asset management.
Scape runs a number of frameworks and has recently begun the procurement process for its £1.25bn major works framework.
Speaking to Building Scape's head of marketing Matt Carrington-Moore said the procurement process "is on track" and was proceeding as expected. He added that in selecting the winning bidder social value would be a big focus as would a good mix of supporting SME's.
Commenting on its joint venture making the shortlist, Faithful + Gould managing director for UK and Ireland Jon Sealy said: "This is just the start and it is now that the real battle for work begins.
"We look forward to demonstrating the full breadth and depth of our combined expertise and networks, and the exciting innovations we are developing to take the Scape framework into the next phase of its life."