Winner expected this month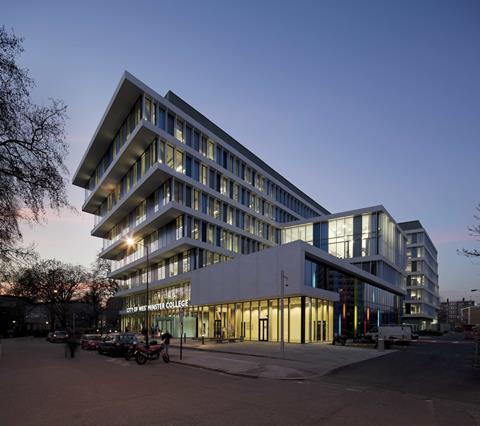 Schmidt Hammer Lassen is in the running to design a second building for a further education college in north-west London.
The Danish practice, which designed a £70m building for City of Westminster College nearly a decade ago, is one of five practices chasing a deal for a £60m facility in Wembley for the College of North West London. The two colleges merged in 2017, forming the United Colleges Group.
Building understands the other architects in contention are Sheppard Robson, Stanton Williams, Jestico & Whiles and Wilkinson Eyre.
The appointment of the winning architect to the project, which is worth more than £60m, is expected to take place in the next fortnight.
Schmidt Hammer Lassen's 2011 City of Westminster College in Paddington was the highest-value single-site redevelopment funded under the Learning & Skills Council's college rebuilding programme which folded in 2010 after the Public Accounts Committee accused it of "catastrophic mismanagement". Dozens of other projects were cut because of massive budget shortfalls.