The industry's recovery has seen demand increase for the specialist contractor's services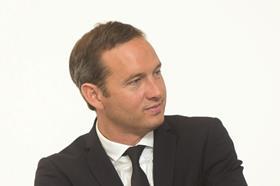 FK Group has posted a bumper 52% increase in turnover to £70.5m in its latest set of full-year results, up from £45.8m.
The Manchester-based firm also reported a 59% increase in pre-tax profit to £3.3m for the year to March 2016, up from £2.1m the previous year.
During the year the company opened its sixth office, in Newport, South Wales, and picked up £7m of work in the Middle East out of its Dubai office, including a £5m job on the city's Al Maktoum International Airport, which is undergoing a £22bn expansion programme in preparation for hosting Expo 2020.
Francis Keenan, chief executive at FK Group said: "With confidence back and projects moving forward, the last twelve months have seen significant growth and we were prepared accordingly, ensuring we had the skills to deliver."
He added: "Year on year, FK has continued to grow within the building envelope sector. We are preparing ourselves for challenging conditions after the recent referendum, but we are fortunate to have developed and maintained relationships with some of the industry's biggest names, with whom we have a strong forward order book and defined long term pipeline."