SME profile: Building envelope contractor explains how it is on track to post a 52% jump in turnover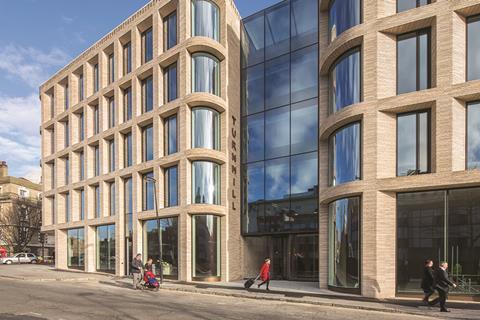 Established in 1979, family-owned and run specialist contractor FK Group has "gone through a lot of growth in the last two years," according to its chief executive Francis Keenan.
So much so that the full building envelope contractor – which specialises in roofing, cladding, glazing and maintenance – is on track to post a 52% jump in turnover to £70m in its current financial year to March, up from £46m last time round. This comes off the back of a 10% increase in turnover the previous year.
Pre-tax profit is also expected to increase this year by 43% to £3m, up from £2.1m.
Keenan (pictured, below) additionally forecasts the company will hit £85m-£90m turnover by 2017, having already secured £40m of its pipeline for the 2016-17 financial year, with another £10m at preferred bidder stage. The firm also has £20m of its 2017/18 pipeline secured.
The business is headquartered in Altrincham, just outside Manchester, and also has offices in London, Romford, Birmingham and Doncaster where the firm is moving into larger premises.
Staff numbers at the firm have increased from 94 at the end of 2014 to 115 currently.
The firm also has an office in Dubai where it has partnered with fellow UK-based firms McLaren and Kingspan to pick up work in its core area: retail and distribution.
Maintaining diversity across sectors [will] help navigate them as they go up and down

Francis Keenan, FK Group
Headed up by managing director Steve Hall, FK Group's retail and distribution business is going strong in the UK and has picked up work on a number of major schemes, including the £800m Manchester's Airport City development with Beijing Construction Engineering Group.
At Airport City towards the southern end, FK Group is working on two schemes including an 815,000ft2 distribution shed for online retail giant Amazon with main contractor McLaren Construction.
Keenan said it has been "good so far" working with the Chinese contractor on the project, which he has found "quite proactive".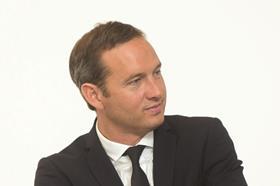 He added that on the back of the jobs he is planning to visit China this year to meet with Chinese suppliers "to get to know more about how they work and how they intend to support their own local suppliers where appropriate".
Amazon is one of the few retailers sill developing distribution hubs of this scale, Keenan said, as "the distribution model has changed following the growth of the online market with retailers shifting to smaller regional hubs - which is something our retail and distribution side of the business is obviously benefiting from."
Over the last five years the firm has also seen large growth from its diversification into facades, with these operations currently headed up by Paul Bentley.
This expansion has helped FK Group win work on Manchester United and Manchester City's stadiums, while it is also currently working on Liverpool Football Club's expanded Anfield stadium.
Keenan added that the firm will also be looking to be considered on both Tottenham Hotspur and Chelsea's planned new stadiums.
There is, however, a "capacity issue" in the facades sector, Keenan said, adding that the "skillset is not readily available," which has prompted FK Group to set up an apprenticeship academy.
The academy is run in a university-style mould by Keenan's sister Laura Keenan and is currently on its second lot of apprentices. However, Keenan thinks it will be three years before the firm starts to see the "benefit in the business from the apprentice scheme". He added: "We are prepared to invest now and then these young people will be fully qualified and integral to our business and the industry going forward."
He feels the investment is worth it to deal with the capacity issues in what is a "tough labour market".
Overall, Keenan, who took over running the firm from his father in 2008, said the firm has a good pipeline for the next 2-3 years and plans to maintain its "diversity across the sectors to help navigate them as they go up and down" and not be totally reliant on any single sector.
He adds that having no external investors means the firm is able to "take a longer term view and weather the storms of future ups and downs".