Mike Putnam appointed as a non-executive director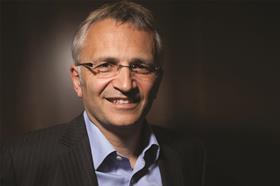 Network Rail has appointed former Skanska UK president and chief executive Mike Putnam to its board as a non-executive director. He will also sit on the firm's Safety, Health and Environment committee.
He will replace Malcolm Brinded in his role at Network Rail, who retired from the board in July 2016.
Putnam (pictured) joined Skanska in 1995 and was president and chief executive for nearly eight years before stepping down last May.
He was replaced by Gregor Craig and at the time Putnam said he wanted to build up a portfolio of non-exec roles which also include a non-exec role at utility Southern Water since last September.
He has been a member of the Construction Leadership Council and board member of the Association of Consulting Engineers advisory board since 2012.
Putnam is also a Fellow at both the Institution of Civil Engineers and the Royal Institution of Chartered Surveyors.