Sir Frank Gibb, a former chairman and chief executive of Taylor Woodrow, has died, aged 85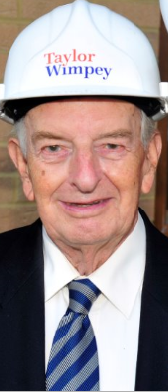 Sir Frank joined Taylor Woodrow as a graduate engineer in 1948, and retired half a century later after working his way up to lead the company as a group managing director, the group chief executive and finally, in 1985, as group chairman.
Since his retirement, Taylor Woodrow Construction became part of Vinci while the housebuilding side merged with George Wimpey to become Taylor Wimpey.
Sir Frank was awarded a CBE in 1981 and a knighthood in 1987.
At Taylor Woodrow, Sir Frank played a leading role in the construction of the Channel Tunnel, and had an involvement in the UK's first nuclear power station.
Sir Frank was an engineering graduate of Loughborough University.
In April 2002, as recognition of his achievements, the University's Civil and Building Engineering Research and Teaching Complex was named the Sir Frank Gibb Building.
Sir Frank died last Thursday (30 May), after a short illness.
He is survived by his second wife, Kirsten, who he married in May 2000. Sir Frank has three children, six grandchildren and two great grandchildren as well as three step-children and six step-grandchildren.
His first wife, Wendy, died in October 1997.
Details on funeral arrangements are available from Arnold Funeral Service on 01753 891892.