Real, formed out of former Rydon regional businesses, will be led by Paul Nicholls
The former boss of Wates' residential arm has re-emerged to spearhead a new housing-led contractor and developer called Real.
Paul Nicholls joined Wates from United House five years ago after spending 13 years there.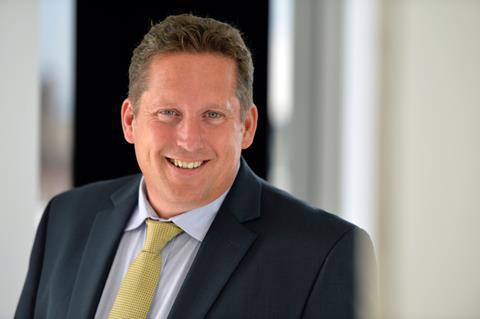 But he left Wates last summer as part of a wider rejig at the group. Nicholls was in charge of the firm's public sector work and at the time one source said: "Paul is highly regarded, so this was a bit of shock. He's very well connected in the regeneration circles."
Real officially launched yesterday and has been set up with the transfer of several construction and regeneration projects from Rydon Group.
Rydon has offloaded its South east and South west construction divisions to Real. Another subsidiary of Rydon Group, Rydon Maintenance, was the main contractor on the refurbishment of Grenfell Tower prior to the 2017 fire which claimed 72 lives.
A spokesperson for East Sussex-based Real said no part of Rydon Maintenance has been purchased by the new firm.
Real, which will focus on new build housing and regeneration projects, has bought 10 schemes from Rydon Construction, ranging in project value from £10m to the £180m Green Man Lane regeneration scheme in Ealing, west London.
Schemes also include the Siddington Park development in Cirencester, which includes 123 retirement apartments and a restaurant, leisure centre and swimming pool.
Real will finish the last two phases of the 800-home Ealing scheme, which has already been completed up to its fourth phase.
Around 100 staff have also been transferred from Rydon Construction to Real.
Rydon has retained a number of ongoing projects in the South east which are due to complete this year, including the £15m North Kent medical campus.
Nicholls said the aim of Real, which has set itself a target of building to an annual turnover of £300m, is to work with local authorities, housing associations, retirement living and other housing providers.
Last week it secured a place on a £250m affordable housing framework launched by framework provider South East Consortium.