Police have arrested four people in connection with alleged corruption over winning rail work in London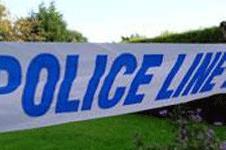 Police have arrested four people in connection with a fraud inquiry over alleged corruption in the award of rail construction contracts in London.
Building understands that the arrests include senior figures at a London-based contractor, which cannot be named due to legal reasons, that works as a supplier to both Network Rail and the London Underground.
It is understood that the inquiry is focused on contracts awarded by an organisation appointed by Network Rail, rather than contracts awarded directly by Network Rail.
The British Transport Police (BTP) confirmed it arrested three people on 28 February and a further individual on the 6 March in connection with an ongoing fraud inquiry.
A BTP spokeswoman said all four individuals were released on bail and had not yet been charged. She said the inquiry was continuing.
A Network Rail spokesperson said: "No Network Rail employees have been arrested as part of this investigation."