Kier, Morrison, Apollo and United House land repairs and maintenance role with Circle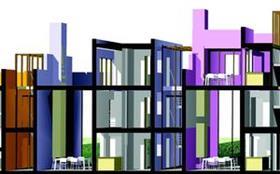 Kier, Morrison, Apollo and United House have been appointed preferred bidders for a £1.2bn contract to provide repairs and maintenance services for affordable housing provider Circle.
Circle announced that the four firms were the preferred bidders to provide £1.2bn repairs and maintenance services over ten years.
Mark Rogers, group chief executive at Circle, said: "We have been really impressed by the high standards of the final bids presented to us. All of our shortlisted contractors put in a phenomenal effort, really taking the time to understand our organisation and what our customers want from us.
"They also share our passion for putting more back into the communities we work in. We would like to thank all involved for their support in this, and congratulate the preferred bidders who received the highest scores against a very strong field."
Circle plans to enter into an initial term of five years with any final selected bidders, subject to contract, with an option to extend for a further five years.
Circle is now running a full customer consultation with leaseholders and service charge payers on the preferred bidders.
Contracts will be awarded once this process has been completed and any feedback from customers or shortlisted bidders has been taken into account. Implementation across the group is expected to take place over a period of six to nine months.