Government may take over planning function of major councils including four London boroughs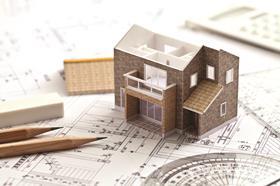 Four London boroughs and a number of major northern councils are among fourteen councils identified this week as at risk of having their planning functions taken over by the government because of slow decision-making.
The communities department today published data showing 10 authorities have made fewer than 30% of decisions in the standard 13-week timeframe. A further four have been classed as at risk of central government intervention because of failing to provide data for the government to assess their performance.
The councils at risk include London boroughs Barnet, Lambeth, Hammersmith and Fulham, and Lewisham, as well as major districts and boroughs including Halton, Worthing and Cherwell.
The government said it won't make a final decision on which council's have their planning powers taken away from them until the final performance figures are published in the autumn.
Planning Minister Nick Boles said: "It's quite right that communities and developers looking to provide homes and jobs are able to see how efficiently applications are processed by their council.
"This list helps people go compare, and see how their council is performing, and allows councils to see where they need to improve to provide a better planning service to their communities."
However, the Local Government Association has already hit out at the proposals, describing the approach as "fundamentally flawed" and "absolutely wrong".
The full list of councils at risk for under-performance are: Halton, Barnet, North East Derbyshire, Tandridge, Cherwell, Lambeth, Fylde, Daventry, Horsham and Blaby. Additionally Adur, Hammersmith and Fulham, Lewisham and Worthing are all at risk of designation for failing to provide data.