Homes England hands out £22m to scheme which will include 1,300 homes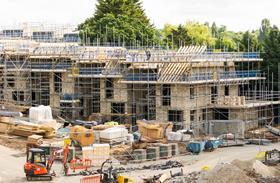 Homes England has agreed a 10 year funding deal to help accelerate plans to build 1,300 homes in Cambridge.
The £22.4m is expected to save up to 18 months' work on the scheme which is being carried out by Hill Marshall, a joint venture between Marshall Group Properties and housebuilder Hill.
Called Wing, the new development will be built on 160 acres of brownfield land owned by the Marshall Group.
The loan will be drawn from Homes England's Home Building Fund and will be used to finance infrastructure works for the entire development, including a road, a drainage system and a pumping station.
The first phase will comprise 350 private homes and 150 affordable homes – including shared ownership and affordable rent tenures.