Around 90 employees at Lancashire contractor facing redundancy in 48 hours – making them ineligible to remain in government safety net
Employees of the firm whose collapse administrators have partly blamed on the coronavirus lockdown have been told they will be removed from the government's furlough scheme if a buyer is not found by the middle of this week.
Lancashire contractor Construction Partnership UK went into administration on Friday after 20 years of trading.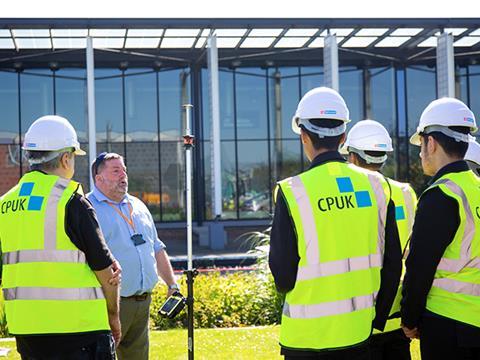 Administrator Duff & Phelps said the current lockdown was the final straw for a firm already suffering cashflow issues caused by problem contracts and bad debts.
The firm's 91 employees had received some protection of sorts having been furloughed before the firm went into administration, receiving their monthly salaries as normal 11 days ago.
But in a letter sent to all staff last Friday by joint administrator Steven Muncaster, staff were told they could be made redundant this Thursday – meaning that under the terms of the government's furlough scheme they will be removed from it the same day.
Duff & Phelps is trying to sell the business as a going concern and has given would-be buyers until tomorrow (Wednesday) to send in expressions of interest for a firm which in its last set of accounts posted a pre-tax profit of £1.1m in the year to March 2019 on a turnover of £23m.
But Muncaster's letter, seen by Building, warned staff: "If there are no viable expressions of interest received by the deadline, then unfortunately there is a possibility that all staff will have to be made redundant by the joint administrators with immediate effect."
One staffer doubted whether a saviour would be found in time. "The company has not been advertised and four days is completely unrealistic to sell a business," the source said.
"The letter to us all is basically to say 'you've had your pay, you won't be paid again and you have to claim your statutory redundancy pay through the government's Redundancy Payments Service'."
> What staffing measures are construction firms taking to handle the covid-19 pandemic?
Muncaster added that under government guidelines, the joint administrators could only use the furlough scheme for employees of a company that has entered into administration where there is a reasonable likelihood of the employees returning to work.
It said staff will remain furloughed until Thursday at which point decisions would then be made about redundancies.
Muncaster said: "[This] will be determined by the interest shown in the sale of business exercise that is being undertaken as a matter of urgency, alongside urgent dialogue with the employers."
He said in the event of redundancy, staff are likely to have claims for unpaid holiday, pay in lieu of notice and redundancy pay which will have to be claimed from the Redundancy Payments Service (RPS). Any claim lodged with the RPS is capped at £538 a week.