Firm pays just £16.6m for £410m turnover construction business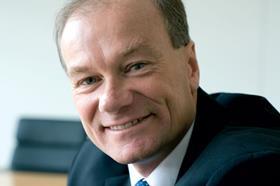 Contractor Galliford Try has announced the acquisition of Miller Construction, in a move designed to pave the way for the flotation of Miller Group's housebuilding business.
Galliford said in a statement it had paid £16.6m for the loss-making business, which turned over £409m in the year to December 2013 and was put up for sale earlier this year in a bid to make the rest of the group more attractive to the stock market.
Galliford said the acquisition doubled the firm's order book to £2.8bn, and would allow it to grow construction turnover to £1.5bn by 2018. It currently reports revenue of just over £900m.
Miller reported a loss of £4.6m in 2013. However Galliford said it restructured or exited its loss-making contracts in the year and is on course to return to profit in 2014.
Reporting results in March this year, Miller said the loss was "primarily reflecting losses on a limited number of contracts that had been procured competitively on the basis of price".
"We no longer tender for projects on this basis unless they are projects with clients with whom we have ongoing, long-term strategic relationships and are at commercially viable margins."
The sale will see the firm transfer with liabilities equal to the assets – including £23m in cash – that come across.
Galliford said it could make £7m per year in cost synergies, but the it would incur £4m of one-off costs to integrate the business.
Greg Fitzgerald, chief executive of Galliford Try, said: "We are delighted to announce the acquisition of Miller Construction, achieved at a very good price and with no net cash consideration.
"The acquisition brings together two construction businesses with a strong strategic fit and accelerates our strategy of growth into an improving marketplace."
Philip Bowman, chairman of The Miller Group, said the sale will provide Miller with a "strong base from which to grow its competitive position and continue to serve its clients." "It will also enable The Miller Group to concentrate all its efforts on expanding its property interests now that the housing and commercial property markets are again showing strong signs of growth," he said.