South Wales station doubles in size to handle 2,000 more people a day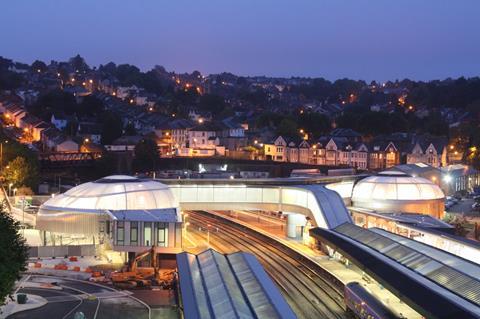 Galliford Try Rail has completed the redevelopment of Newport station in south Wales, doubling its size and increasing pasenger capacity by 2,000 people a day.
The project includes two spiral-shaped terminal buildings, called oculi, on either side of the track connected by a footbridge.
The company says it is the first time that an ornate steel structure has been combined with ETFE cladding.
The scheme also included the construction of accommodation blocks, a 50m long platform extension to platform 4 and a car park.