Project partner HICL snaps up firm's 45% share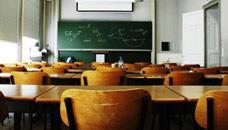 Galliford Try has sold its share in a PPP schools framework that built a dozen schools in north east England for £9m.
The contractor has offloaded its 45% stake in the priority schools building programme north east batch to project partner, infrastructure firm HICL.
The purchase cost HICL £9m, meaning it now holds a 90% interest in the project.
The project is a 25-year PPP scheme to design, build, finance and maintain six secondary schools and six primary schools in the region.
Financial close was reached in March 2015 with the schools, which cost £103m to building, now up and running. Half of the schools are in Sunderland and Gateshead.
The project is part of the wider Priority Schools Building Programme, a central government initiative set up to address the schools most in need of urgent repair.
Last month, Galliford Try said its deal to build a bypass around Aberdeen is costing it more money with the firm racking up a £25m hit after Carillion, one of its joint venture partners on the scheme, went bust last month.
The firm said it was raising £150m through a fully underwritten share issue to cover any more ballooning costs on the £550m job which will now finish this autumn, a year late.