Firm wins £186m for new schools and learning centre under PF2 model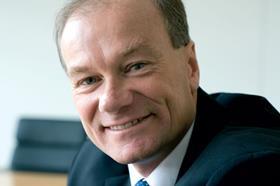 Galliford Try has secured a £186m in contracts for new schools in the North-east and a learning centre in Wales.
Galliford Try has reached financial close with the Education Funding Agency (EFA) over the Priority School Building Programme (PSBP) to build six new secondary schools and six primary schools in the North East worth £160m and has secured a £26m contract with Flintshire Council for the Holywell Learning Campus in North Wales.
The £160m PSBP contract is the first under the government's new Private Finance - model 2 (PF2). The construction contract is worth over £103 million, with a further £56.6 million coming through a 25-year maintenance and lifecycle contract.
A total of six new secondary schools will be constructed along with six primary schools accommodating 8,350 pupils across the region, as well as providing 188 nursery places.
In addition, Galliford Try's building business has signed contracts with Flintshire Council to build the Holywell Learning Campus in North Wales, as part of the Welsh government's 21st Century Schools programme.
The £26m project was procured through the North Wales Schools and Public Buildings Contractor Framework and creates new primary and secondary schools, with the single storey primary school offering 315 pupil places, replacing the current local infants and junior schools. The three storey secondary school will offer 600 places and replace the existing High School on the site.
Galliford Try Executive Chairman Greg Fitzgerald said: "It is tremendous news for our business to have reached financial close on these two significant education contracts. Our ability to conclude the contract with the EFA successfully demonstrates the strength of our Investments business in offering innovative solutions to unlock projects, while the Holywell contract is proof of our excellent construction offering in education and our growing prominence in the North Wales market."