T&T appointed PM on scheme to bring Billingsgate, New Spitalfields and Smithfields markets into one location
The City of London Corporation has appointed Turner & Townsend and Gardiner & Theobald to key roles on its scheme to develop a new City markets complex in Essex.
The new site in Dagenham is set to become the future home of Billingsgate, New Spitalfields and Smithfield Markets as part of the City's market co-location programme - that will free up the current Smithfield Market site for the new Museum of London project.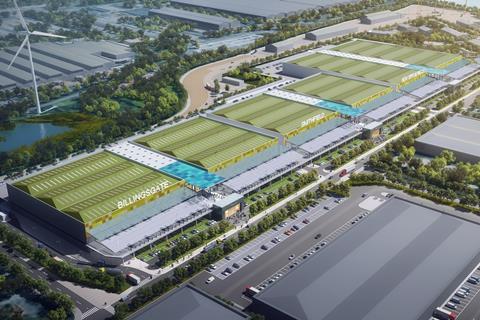 T&T, which last week said it was selling 60% of its business to US firm CBRE, has been picked to project manage the construction of the market, while G&T will act as cost consultant.
The City Corporation was awarded outline planning approval by Barking and Dagenham council in March for the plans that will co-locate the three historic markets together for the first time. The concept design for the site will be progressed in September.
The two consultants were appointed to the project via the Procure Partnerships Framework.