Administrator BDO appointed after rescue attempts fail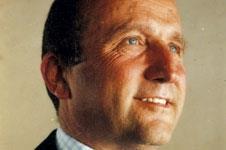 Troubled property and construction firms GB Group Holdings and GB Building Solutions have gone into administration with the loss of 350 jobs.

Tony Nygate and Graham Newton of BDO business restructuring partners were appointed joint administrators of the firms earlier today.

Nygate said the businesses, which operated across the care, student accommodation, residential, education and commercial sectors, had experienced a "serious deterioration" in their working capital position.

He said: "Regrettably, it has been necessary to make all employees redundant, save for a small number to assist the administrators.

"[We] are actively seeking purchasers for all or part of the business or assets, and going forward, our priority will be to maximise recoveries for the creditors."

GB Group Holdings and GB Building Solutions operated from headquarters in Sunbury, Surrey, and had regional offices in Newcastle, Rugby, Wakefield and Stockport.
GB Building Solutions was part of MJ Gleeson until Martin Smout (pictured) led a management buy-out of Gleeson's contracting arm in 2005, which resulted in the rebrand to GB Building Solutions.
Last week, Gleeson said that its £4.9m investment in GB Group Holdings was "considered to be at risk", and may have to be written down as an exceptional item in the current year's accounts.