Former RIBA president, who is standing as an independent, in "sensational" win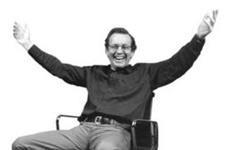 Former RIBA president George Ferguson will begin work on Monday morning as Bristol's first mayor.
Following the election in the city yesterday, Ferguson, who is standing as an independent, received 37,353 votes to second placed Labour candidate Marvin Rees's 31,259.
Turnout was 28%, which was higher than in the May referendum when Bristol voted for and against prospect of a city mayor.
Editor of the Bristol Post, Mike Norton, who was at the count wrote: "No-one should underestimate the size of George Ferguson's achievement in winning this election.
"He has taken on the full force of three major party machines and essentially made mincemeat of them."
The BBC reported earlier today that Labour activists were "ashen-faced" at the conference centre in Frenchay were counting is taking place.
At the count, BBC political editor for the West country Paul Barltrop said Labour sources had said they expected to lose the contest.
He said: "They opened all the ballot boxes, they unfolded all the voting papers during the night and at that time there were activists from the parties watching very carefully.
"Labour in particular had a lot of volunteers here totalising and adding it up and, on that basis, a lot of Labour people are now saying they expect they will lose that contest."
Ferguson – who is well known for wearing red trousers – is an architect and developer in the city and has worked extensively with Urban Splash.
Urban Splash founder Tom Bloxham has backed Fergson's candidacy on the latter's campaign website.
Bloxham wrote: "George is absolutely committed to Bristol and is a great advocate for the city.
"Having led the way with his Tobacco Factory project he was instrumental in getting Urban Splash to invest tens of millions of pounds into the restoration and regeneration of Lakeshore in South Bristol."