New role to manage private sector cladding fund for building owners in London
City Hall has begun the search for a senior figure to oversee the overhaul of unsafe cladding on privately-owned residential towers across the capital.
The Greater London Authority (GLA) has advertised for the newly created role of a senior programme officer to join its building safety team. The post will be based London Fire Brigade's head office on Union Street in Southwark.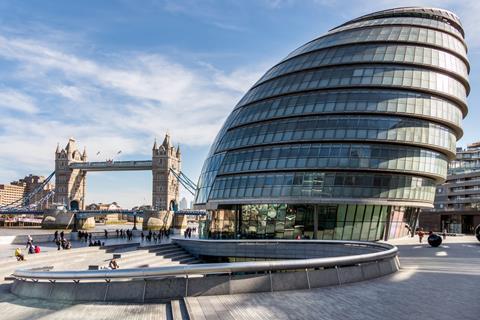 The new hire, who will be paid £49,405 a year, will be tasked with making sure privately-owned buildings across London have access to funds in order to remove unsafe cladding as quickly as possible.
The government set up the £200m Private Sector Cladding Remediation Fund (PSCRF) in May with private firms given until the end of the year to apply for cash to help remove combustible cladding.
In July, London mayor Sadiq Khan made a mayoral decision for the expenditure of the London element of the fund, which is expected to be around £150m, to be administered by the GLA, with Khan saying he expected it to be doled out between now and 2023/24.
The new role will be responsible for managing this.
The job advertisement said: "This [job] will involve managing complex relationships with building owners, technical advisers and London boroughs, and leading all aspects of the application, assessment, approval, grant payment and monitoring for the PSCRF."
Applicants have until 10 December to get their CVs in with interviews due to be carried out before Christmas.