Housing secretary said he would do "whatever it takes" to hold firms to account for the building safety crisis
Michael Gove has told his officials to do "whatever it takes" to hold construction products firms to account for the building safety crisis following a dramatic breakdown of talks with the sector over funding for cladding remediation.
In an explosive letter to the Construction Products Association (CPA), the housing secretary said that he considered negotiations to have "concluded" because firms had "failed" to come forward with funding proposals.
He also promised "significant commercial and reputational consequences" for firms which had not "stepped up".
It follows a letter sent by the CPA last month telling Gove that the sector would not come to an agreement with the government on remediation funding until further clarifications are provided on the number of buildings that are affected.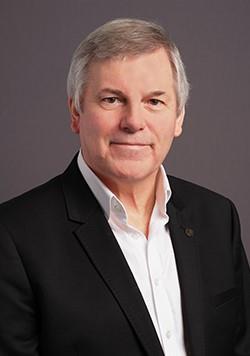 CPA chief executive Peter Caplehorn said in March that products firms had questioned the accuracy of assessments of unsafe cladding and said that the sum requested by the government for remediation cannot be "accurately derived or verified at this time".
He also said the CPA and its members had been unable to clarify what the government's expectations are about what it deems to be an appropriate contribution from the sector, or which manufacturers would be required to pay.
In response, Gove told Caplehorn that there is "little in your letter to suggest that manufacturers are ready to show leadership and play their part in bringing this unacceptable situation to an end".
He added: "The scale of this injustice should have spurred manufacturers into doing more, at speed, and it is disappointing that the sector appears instead to be using it as an excuse to do nothing, slowly."
Gove said it was "unacceptable" that cladding and insulation manufacturers had made "no clear acknowledgement" that their actions had contributed to the crisis.
The secretary of state said he will now use the powers being established in the Building Safety Bill to hold manufacturers to account and would pursue firms that have "failed to do the right thing" through the courts.
Since January, the government has been carrying out talks with both the housing and construction products sectors over industry contributions towards ending the building safety crisis.
Gove's letter to the CPA comes as the government announced that 35 major housebuilders had signed a pledge to fix building safety problems in their own properties.
The Department for Levelling Up, Housing and Communities said in a statement that any of the companies that remained to make the pledge would be blocked from building and selling new homes under powers also tabled in the Building Safety Bill.