But opposition MPs criticise Levelling Up and Regeneration Bill for no mention of zero carbon
The national planning policy framework to be published next month will aim to "drive up improved environmental outcomes", Michael Gove has told the House of Commons.
The housing secretary made the comments following criticism of the lack of green commitments in the government's flagship Levelling Up and Regeneration Bill, which had its second reading in the House of Commons yesterday afternoon.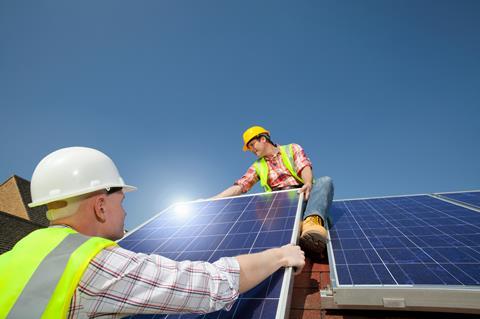 Shadow housing secretary, Labour's Lisa Nandy, said there was not a "single mention of net zero in the bill".
Meanwhile, Green MP Caroline Lucas said there was no reference to the net zero test in the levelling up regeneration bill, with the test, which estimates the impact of policy decisions on greenhouse gas emissions, "conspicuous by its absence", she said.
But Gove said: "The national planning policy framework that will be published in July will say significantly more about how we can drive improved environmental outcomes."
The government has previously set out a target of cutting carbon across all sectors of the UK economy to reach a net zero target by 2050.
Next week Building Regulations will change, requiring homes to achieve an overall reduction in carbon emissions of 31%, and in 2050 the Future Homes Standard comes into effect, which will require homes to emit 75% to 80% less carbon than under current regulations.
Gove pledged to "do everything I can to work" with regional mayors to ensure spatial planning is progressing to the net zero carbon target.