David Prout to move from Department for Communities and Local Government to lead the project in Whitehall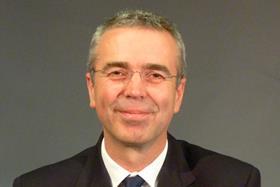 The government has appointed a new director general to oversee the delivery of HS2.
David Prout, who will take-up the role in the New Year, is currently a director general at the Department for Communities and Local Government, where he has responsibility for the localism agenda.
He said he was pleased to be working on the project and that it was "absolutely crucial to our country's future prosperity".
Prout added: "I look forward to helping to take the project through Parliament and continuing to demonstrate the very real need for more capacity for people and freight on our railways, which will help make Britain a more prosperous and less congested country."
Philip Rutnam, permanent secretary at the Department for Transport, said Prout's team was "already hard at work delivering this project" and he expected to introduce legislation to Parliament next year.
The appointment comes as opponents of the high speed line put their case against the project to a judge this week.