Timber and tiles among those products where demand is outstripping supply
The government has tasked the Construction Leadership Council with keeping tabs on materials shortages such as tiles and timber, the construction minister has confirmed.
Earlier this month, the Timber Trade Federation said its members were being hit by mounting difficulties with logistics despite record demand.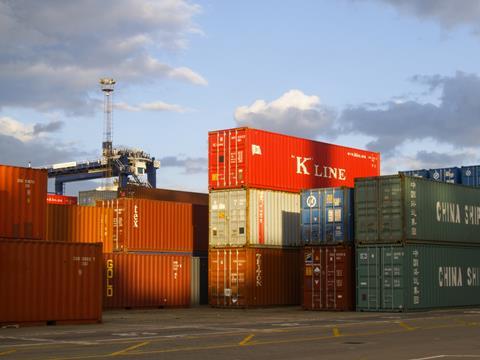 A lack of haulage vehicles, inflated costs and problems with post-Brexit trade requirements was slowing down trade among UK timber firms, it added.
Now construction minister Anne-Marie Trevelyan has told MPs: "The government is aware that some products including tiles and timber are in short supply nationally. At present, global supply of these products is not keeping pace with demand, and undersupply in 2020 reduced existing stocks.
"In light of this, and in view of more local disruptions in the supply of these and other products, the Construction Leadership Council's coronavirus task force has established a product availability working group, comprised of product manufacturers, builders' merchants and suppliers, contractors of all sizes and housebuilders."
She said the task force will monitor the supply and demand of products and identify those in short supply.