Treasury to underwrite finance for what will be Europe's largest gas storage facility through UK Guarantees scheme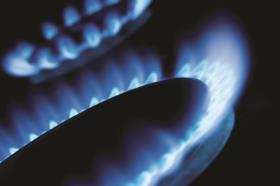 The owner of Grangemouth will go ahead with plans for a £230m ethane gas store at the plant after the government agreed to underwrite the finance for the project.
Ineos said today the Treasury had agreed to back the development through its £40bn UK Guarantees scheme.
Jim Ratcliffe, Ineos chairman, said the loan guarantee would allow the firm to raise the money necessary to build a new terminal to import and store ethane for Grangemouth, which is seen as essential to the future of the plant as North Sea availability declines.
Ineos plans to import shale gas from the USA and store it in the new facility.
"Without doubt, this is one of the most important infrastructure projects of recent times in Scotland, with implications to be felt right across the UK, not only for employment but also for manufacturing in general," he said.
"Our ability to import US shale gas underpins the future of manufacturing at Grangemouth and across many businesses in Scotland. It is a vital step towards preserving the long term future of the Grangemouth site and those businesses that depend upon its continued presence in Scotland."
Specialist contractor TGE Gas Engineering will build what will be Europe's largest ethane storage tank.
The plant was granted planning permission in May.
Treasury secretary Danny Alexander said: "Over £1bn of infrastructure projects have now been brought forward as a result of the UK guarantees scheme and £36bn worth of projects are pre qualified.
"Our action is creating the right conditions for more investment in our infrastructure, helping to build a stronger economy and a fairer society across the country.
"The Grangemouth guarantee is fantastic news for Scotland's economic future, and for the UK's energy security."