New guidance runs until October
The government has admitted that public authorities may be forced to start cancelling contracts as all parts of the economy attempt to deal with the fallout of the coronavirus crisis, according to its latest public procurement guidance.
In the previous guidance, public authorities were told to keep paying "at risk" contractors if projects had been stopped by the coronavirus lockdown.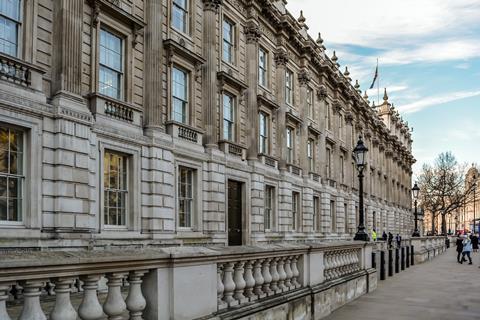 The Cabinet Office issued guidance in early April telling public sector clients to help support firms through the coronavirus crisis.
It said: "The contracting authority should continue to pay suppliers at risk due to covid-19 on a continuity and retention basis until at least the end of June 2020."
The government said it needed to do this to ensure supplier cash flow and maintain cash flow in the supply chain.
But now it has conceded that it may be time that contracts have to be terminated.
The latest guidance notice said: "It may be necessary for the parties to discuss contract termination. If a contracting authority views a contract as no longer relevant or viable, they should work with the supplier to pursue termination based on the existing contractual remedies.
"Unreasonable expectations around transfer of risk and cost are likely to increase the probability of contract failures and may mean suppliers exit the market and weaken competition."
It also said all contracting authorities should review their contract portfolio, including where they are providing any contractual relief due to covid-19 and, if appropriate to maintain delivery of critical services, continue or commence measures in line with previous guidance.
It added public authorities should work in partnership with their suppliers and develop transition plans to exit from any relief as soon as reasonably possible. This should include agreeing contract variations if operational requirements have changed significantly.
But it recommended organisations continue to pay suppliers as quickly as possible, on receipt of invoices or in accordance with pre-agreed milestone dates, to maintain cash flow and protect jobs.
The new guidance runs until the end of October.