The Cabinet Office is seeking a new deputy director of construction, who will report into the government's new chief construction adviser Peter Hansford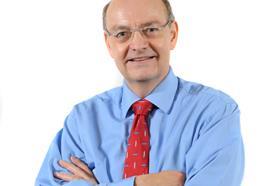 In a letter to the industry, Peter Hansford, who replaces Paul Morrell as the government's chief construction adviser next week, says the Cabinet Office is looking to recruit a secondee for up to two years to take up the role of deputy director, construction.
The role forms part of the Cabinet Office's major projects 'cluster', part of the Efficiency and Reform Group.
The salary for the job, set out in the person specification (attached right), is £70-80k but could exceed this "for an exceptional candidate".
In the letter Hansford says:"We are particularly interested in recruiting an individual from industry who has a proven track record in relation to public sector or central government construction projects to bring additional capability and sector knowledge to a team that already has broad experience in this area.
"Experience of operating at a senior level with excellent leadership and project and programme management skills will be essential attributes for the successful applicant.
"The deputy director will work to support me as the government's chief construction adviser, as well as the chief operating officer for UK Government, the minister for political and constitutional reform and, ultimately, the minister for the Cabinet Office."
Hansford said expressions of interest should be sent to flexibleresourcing@cabinet-office.gsi.gov.uk. The closing date for applications is 14 December 2012.