Housing ministry says building owners should meet costs of repairing unsafe high-rises
The government has rejected calls by a committee of MPs to expand its £1.6bn building safety fund to cover the remediation of high-rise blocks with unsafe cladding.
In June, the housing, communities and local government select committee said the fund fell "far short of what is needed" to make buildings with unsafe cladding safe.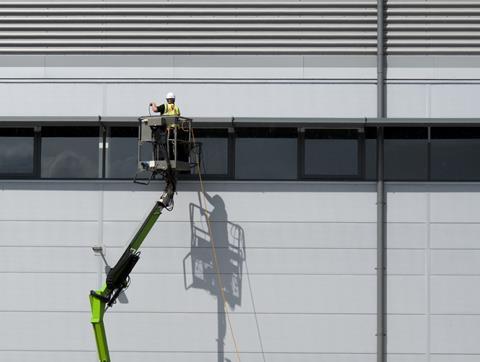 The committee said the funding, which includes £600m for buildings with Grenfell-style ACM cladding, and £1bn for buildings with other dangerous cladding types, was just a third of what was required to solve the problem.
But in a response to the report published yesterday, the housing ministry said it did not "expect the taxpayer to have to cover all remediation costs for unsafe cladding" and had engaged with building owners and developers proactively to address problems on blocks identified as at risk.
It also rejected the select committee's assertion that around 11,300 blocks were at risk, saying that was based on a misunderstanding, and that only around 1,700 residential blocks of over 18m in height were thought to have unsafe cladding.
The response said: "Government funding should not be the only means of remediating high-rise residential buildings with unsafe non-ACM cladding systems and both the social and private sector are expected to play a part in ensuring that their buildings are made safe.
The ministry's response said that in the first instance building owners should meet the costs of repairs without passing them on to leaseholders, either through their own resources, or by recovering costs from warranty schemes, or the developers or contractors responsible for the cladding.
The ministry also rejected the idea that social landlords had been prohibited from bidding for funding for remediation work, though it admitted that the government "will not be funding the majority of remediation work in the social sector".
However, it said "we have confidence in local authorities' and housing associations' ability to carry out and finance remediation work."
Last month government figures were published showing that, three years on from the fire at Grenfell Tower, work to remediate two thirds of the towers clad with Grenfell-style ACM was still unfinished, with more than half still having the cladding in place. In June the government spending watchdog the NAO criticised the government for its slow progress on getting tower block repaired.
In its response to the select committee, the housing ministry also appeared to duck the recommendation that it consider using compulsory purchase powers to take control of towers where work hasn't begun by the end of this year, and that it set clear targets for completions of work. The response said that with government funding and technical support in place, there can be no more excuses for inaction.
It said: "Those taking insufficient action should expect further enforcement action to be taken by local authorities and Fire and Rescue Services," but didn't specifically promise it will use CPO powers. "we have not ruled out any options, including CPOs, if the pace of remediation remains too slow", it said.