Over £300m of government spending added to list of procurement trials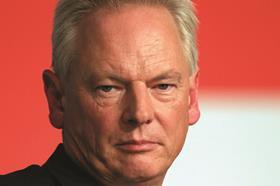 Over £300m of government spending has been added to the list of projects that will be used to trial a variety of lean procurement methods, a report from the Cabinet Office published yesterday reveals.
The trial projects will test procurement methods such as cost-led procurement where integrated supply chain teams are selected on their ability to deliver a project below a given cost ceiling and two stage open book procurement, which sees firms bid based on criteria other than cost before a winner works up a more detailed costing .
Minister for the cabinet office Francis Maude said: "We are working in partnership with industry every step of the way, but we will use our buying power as the industry's biggest client to insist on change, including the better treatment of the supply chain."
The refreshed trial projects matrix adds 12 schemes to the list of trial projects bringing the total to 32.
The biggest fresh entrant to the list is a £100m Manchester town hall complex followed by £85m of unspecified NHS service and site reconfiguration work.
A number of health projects are to be procured through the trial systems including the women's and children's department for Luton and Dunstable Hospital, which is being built by Balfour Beatty and the £10m pathology laboratory, mortuary and body store for Royal United Hospital Bath being built be contractor Kier.
The government believes it can save between 20 and 40 days on current procurment timescales using these methods, based on the results of trials by the Highways Agency.