Three teams chasing main contract package
The £1.7bn Stonehenge tunnel project in Wiltshire has been approved by the government.
Transport secretary Grant Shapps (pictured) has given the project the formal green light by granting a Development Consent Order for work to start on the A303 Amesbury to Berwick Down (Stonehenge) scheme.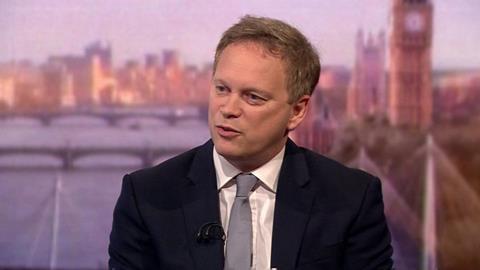 The announcement follows a detailed planning hearing last year. There is now a six week period in which the decision may be challenged in the High Court.
The upgrade includes eight miles of dual carriageway, a tunnel at least two miles long underneath the World Heritage Site, closely following the existing A303 route, a new bypass to the north of the village of Winterbourne Stoke and junctions with the A345 and A360 either side of Stonehenge.
>> MPs ignored as £1.7bn Stonehenge tunnel procurement kicks off
>> Cost of Aecom's Stonehenge tunnel work goes up to £75m
Highways England has shortlisted three bidders for the job.
Announced in March, they are BMJV, a joint venture of Bouygues and Murphy; HDJV, a team including German firm Hochtief and Spanish contractor Dragados; and MORE JV, comprising Spanish outfit FCC Construcción, Italian firm Salini Impregilo and Austrian specialist BeMo Tunnelling.
The preferred bidder is expected to be announced in 2021.
Fieldwork is due to start in late spring next year, with the main five-year construction phase expected to start by 2023.
Others working on the project include Aecom, which is Highways England's technical partner on the project.
Earlier this year it was revealed that the cost of consultant's work on project had gone up by 50% because of changes to the procurement method.
The consultant was appointed to a £50m contract in 2016 but a modification notice published in the Official Journal revealed the budget had blown out to £75m.