Education secretary confirms new funds but launches second consultation on James review proposals
Education secretary Michael Gove has announced a new £2bn privately financed school building programme in an attempt to address the schools in the poorest condition in the country.
The programme, which will see between 100 and 300 schools built using a new model based on the private finance initiative (PFI), was announced as Gove delivered his response to Sebastian James' review into the future of the school building programme. In a series of major announcements today, Gove said:
The government will launch another "thorough consultation" on Sebastian James' recommendations for future school building work.
Proposals that the government "wishes to accept", subject to that consultation, include launching a survey of building condition, revising the school premises regulation, and encouraging greater standardisation
An additional £500m will be allocated in this financial year to address the shortage of school places, particularly in primary schools. Allocations will be worked out over the summer and finalised in the autumn
The government will cover the cost of contractual liabilities incurred by the six local authorities that took the Education Department to judicial review over the cancellation of the £55bn BSF programme, but will not restart their programmes. The authorities have a further chance to appeal.
Addressing parliament, Gove said that capital investment in schools was "crucial to education reform", but insisted that the government needed to extract "maximum value" from the school building programme.

>> Find out more about the effective implementation of educational policies, plans, spaces, technology and programmes at Building Future Education UK 2012. www.bfeuk.com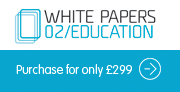 Following the government's response to the James Review. The 60 page report includes analysis of proposed procurement, design and regulatory changes as well as local authorities with the biggest shortage of school places and much more