The consultation, which runs until October, seeks views on the proposed clarification of statutory guidance on fire safety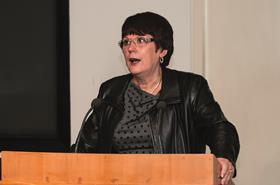 The Ministry of Housing, Communities and Local Government has launched a consultation seeking views on proposed changes to building regulations.
The government is proposing changes to Approved Document B, which provides statutory guidance on fire safety, to make it easier to use and reduce the risk of misinterpretation by those carrying out and inspecting building work.
The idea is to clarify the text without changing the underlying requirements.
Proposed clarifications, suggested in Dame Judith Hackitt's (pictured) review of building regulations, include using plain English, reduced cross referencing, a single system of classification for fire performance and changing the structure of the document to make it more logical.
The MHCLG said this should reduce the risk of confusion in routes to compliance with the building regulations. Clearer guidance should also reduce on-site delays and mistakes arising from confusion around the current guidance.
The consultation, which runs until 11 October, gives respondents two options to choose from; an option which would see the regulations remain unchanged and another which would see them clarified.
Costings provided in the consultation suggest clarifying the guidance would save £2.4m a year for 10 years.
The consultation said there would be a one-off transition cost of £12.9m as those who work with Approved Document B familiarised themselves with the proposed changes.
It also estimated that less time would be spent on resolving uncertainty or disagreements.